WHAT IS A SHOWCASE?
Showcases give CYY participants the opportunity to:
View successful tools and resources that benefit early childhood education
Visit with presenters demonstrating strategies for best practices
Network with other early learning colleagues and home visiting groups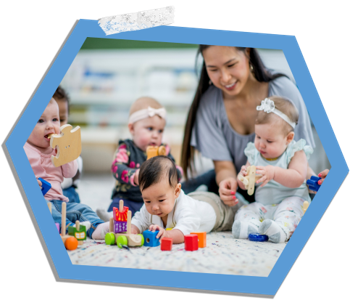 THIS YEAR'S SHOWCASE PRESENTERS
Belton School District Grace Early Childhood Center
Grace Early Childhood Program implements the Project Construct Curriculum, an approach based on constructivism. This showcase will use photos and videos of the classroom in action to highlight the curriculum, classroom environments and small group areas sprinkled throughout the center.
Eldon School District South Elementary Home Visit Blitz
The South Elementary showcase will highlight their home visit blitz promoting positive collaboration with families at the start of each school year. The home visit blitz is only one element of South's commitment to building strong relationships with their students and families.
Missouri Parents as Teachers Association
MOPATA will be sharing the latest information on immunizations, the 2020 Census and upcoming learning opportunities for home visitors.
Peapod Preschool
Peapod Learning Center is the Ozark's first Nature Preschool creating a nature rich learning environment that combines trained in early childhood educators with engaging indoor/outdoor learning spaces and gardens. Peapod Learning Center serves children infant through preschool age.