KEYNOTE SPEAKERS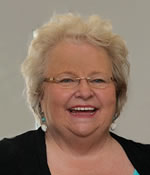 Dr. Judy Harris Helm
Dr. Helm assists schools and early childhood programs in integrating research and new methods through her consulting and training company, Best Practices Inc. She began her career teaching first grade; then taught, directed and designed early childhood and primary programs as well as trained teachers at the community college, undergraduate and graduate levels. After completing her doctoral studies, she returned to the classroom as lead teacher of four-year-olds. Most recently, she completed additional coursework in mind-brain-education at Johns Hopkins University. She is past state president of the Illinois Association for the Education of Young Children.
Dr. Helm is a national and international speaker and trainer on project work, engaged learning, and documentation and assessment. Included among the seven books she has authored, co-authored or edited are Becoming Young Thinkers: Deep Project Work in the Classroom; Young Investigators: The Project Approach in the Early Years, The Power of Projects; Windows on Learning, Teaching Your Child to Love Learning: A Guide to Doing Projects at Home, and Teaching Parents to Do Projects at Home. Dr. Helm provides consultation and on-site training at UPC Discovery Preschool in Peoria, IL, at the Becoming Young Thinkers Summer Institute.
Thursday, March 12
8:30-9:30 a.m. – Keynote Address: Growing Child Intellect
9:45-10:45 a.m. – Featured Presentation 1: The Power of Projects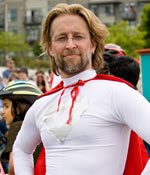 Tom "Teacher Tom" Hobson
Tom is a preschool teacher, writer, speaker, artist and author. He is best known, however, for his namesake blog, "Teacher Tom's" Blog, where he has posted daily for nearly a decade, chronicling the life and times of his little preschool in the rain-soaked Pacific Northwest corner of the U.S. For the past 15 years, "Teacher Tom" has been the sole employee of the Woodland Park Cooperative School, a parent-owned and operated school knit together by "Teacher Tom's" democratic, progressive play-based pedagogy. The children come to the school as 2-year-olds in diapers and leave as sophisticated 6-year-olds ready for the larger world. "Teacher Tom" came into teaching through the backdoor, so to speak, having enrolled his own child in a cooperative preschool. He began working daily in his daughter's classroom as an assistant teacher under the tutelage of veteran educators although he'll be the first to tell you that most of what he learned came from the children themselves. When it was time for his daughter to move on, he stayed behind, where he plans to remain for the rest of his life. During his holidays and long weekends, Tom travels around the world (Greece, Iceland, Australia, China, Vietnam, New Zealand, Canada, United Kingdom, and across the U.S.) sharing his views on early childhood education, play and pedagogy. He recently authored his first book, aptly named Teacher Tom's First Book.
Friday, March 13
3:15-4:15 p.m. – Keynote Address: Speaking With Children So They Can Think
Saturday, March 14
9:15-10:15 a.m. – Featured Presentation 61: Time With Teacher Tom: Exploring Play-Based Learning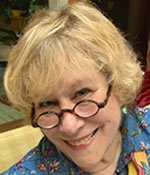 Denise Fleming
Ms. Fleming is the award-winning author and illustrator of many well-known children's books including In the Tall, Tall Grass, Lunch, Barnyard Banter; and In the Small, Small Pond; which received a Caldecott Honor. Her most recent book is This is the Nest That Robin Built. Visit denisefleming.com.
Thursday, March 12
12:30-1:30 p.m. – Featured Presentation 10: Rattle, Rhyme, Rhythm, and Roll
3:45-5:15 p.m. – Keynote Address: Words, Words, Words
5:15 p.m. – Book Signing (Paradise Foyer)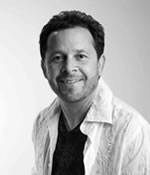 Mike "Dr. Mike" Longoria
Dr. Mike has a doctorate in early childhood education and has 25 years of early childhood experience in his capacity as a Pre-K, kindergarten and special education teacher; Head Start administrator; university professor; independent consultant; curriculum developer; and recording artist.
Dr. Mike has keynoted early childhood conferences nationally and has conducted staff development for child care providers, Head Start, Pre-K and kindergarten teachers throughout the country. His innovative and original approach to integrating music and movement in the classroom will allow you to experience the joy and excitement they bring to education while developing "muscles in young brains".  Furthermore, research supports that movement is the preferred style of learning for so-called fidgety, overactive, restless and troublesome children.  This form of teaching not only makes learning fun and exciting, but it more importantly meets the needs of all children.
Early childhood professionals leave Dr. Mike's keynotes and trainings excited, motivated and aware of the importance of integrating music and movement throughout their instruction for the student's cognitive, linguistic, physical, mental, social and academic benefit.  This form of brain-based teaching promotes accelerated learning and longer retention while bringing JOY to education.
Saturday, March 14
8:00-9:00 a.m. – Keynote Address: Music, Movement and Learning: Bring JOY Back to Education!
10:30-11:30 a.m. – Featured Presentation 75: Music and Movement: Making Science Fun and Exciting!
11:45 a.m.-12:45 p.m. – Featured Presentation 89: Music and Movement: Making Science Fun and Exciting!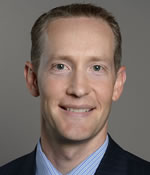 Dave Schram
Known as Dr. Dave on campus and across the country, Dr. Dave Schramm is a professor and family life extension specialist at Utah State University in the department of Human Development and Family Studies. After graduating with his doctorate from Auburn University, he worked as a professor at the University of Missouri for nine years. Since arriving at USU in 2016, he has been appointed by Gov Gary Herbert to serve on Utah's Commission on Marriage. He appears monthly on Fox 13's The Place and he launched DrDaveSpeaks.com and a Facebook page (DrDaveUSU) where he shares research and tips on helping individuals, parents and couples flourish. From British Columbia to Beijing and from St. Louis to San Diego, Dr. Dave has given over 500 presentations, classes and workshops to a variety of audiences. He married his high school sweetheart, Jamie, and they have four children. He loves peanut M&Ms :), and the Schramm family lives in North Logan, Utah.
Thursday, March 12
8:45-9:45 a.m. – Home Visiting Keynote Address: Happy Hacks for More Positivity at Home and at Work
1:15-2:45 p.m. – Home Visiting Session B-7: Principles and Practices for Improving the Parent-Child Relationship
Friday, March 13
11:00 a.m.-12:00 p.m. – Featured Presentation 33: Moving Beyond ACEs to Building HOPE and Resilience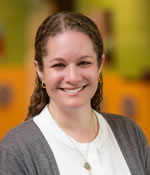 Dr. Dana Winters
Through her work at the Fred Rogers center for early learning and children's media, Dr. Winters seeks to apply and advance the legacy of Fred Rogers in serving children and their helpers. As the Director of Simple Interactions and Faculty Director of Academic Programs for the center, she supports professionals across many diverse settings including child care, early education, school systems, community programs, residential care and children's hospitals. Her message communicates and reflects what is simple and deep about work in service of children and their families. Dr. Winters directs the Fred Rogers Center's research lab, Incubator 143, which partners with educators, trainers, advocates and researchers to focus on identifying and amplifying the simple active ingredient that universally helps serve children—the power of human connection. Dr. Winters holds a doctorate in administrative and policy studies from the University of Pittsburgh, a master's in education from Indiana University of Pennsylvania, and a bachelor's in sociology from Saint Vincent College.
Friday, March 13
8:00-9:00 a.m. – Keynote Address: Appreciating the Deep and Simple Moments of Early Childhood
9:15-10:45 a.m. – Featured Presentation 21: The Power of Simple Interactions: Understanding and Promoting Everyday Human Interactions