FEATURED SPEAKERS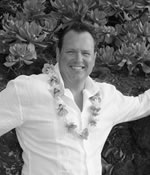 Brad Mears
Brad is a researcher and professor at the University of Central Missouri. He also serves as the founder and president of the Mears Foundation for Autism.
Mears found his passion for developmental neurology as a teacher in an early childhood special education and elementary school. He earned his doctoral degree from the University of Northern Colorado in pedagogy.
As a speaker, Mears is internationally known. He has served on the committee for the Hawaii International Conference on Education and was even awarded the honor of presenting all three keynote addresses at the 2012 World Symposium on Child Development in London. Mears and his wife, Kerri, are the proud parents of four: Connor (19) and triplets Callie, Gavin and Madison (15).
Friday, March 13
9:15-10:45 a.m. – Featured Presentation 20: Follow the Directions: Understanding How the Brain is Developing Through a Directional Pattern
12:15-1:15 p.m. – Featured Presentation 40: Why is Everything I Hear about Autism Constantly Changing?
1:30-3:00 p.m. – Featured Presentation 47: Adapting the Environment to the Learning Brain